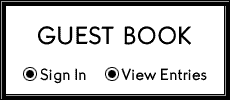 Leave a message to Lyndhurst in the guest book    

Who says you can't come home again?

Keep in touch, leave a message in the guest book!!

Lyndhurst NJ Web Site 2001-2015

Mount Carmel Church Feast and

Music Under the Stars

Bobby Jay and DJ Wolfie at 6 PM

299 Delafield Avenue – Town Hall Park in Lyndhurst, NJ

July 8th (6:00-10:00 p.m.) to July 11th (5:00 -11:00 p.m.)

Fun, Food, Rides, Games and Entertainment for the whole family! For Our Lady of Mt. Carmel Church it will be their 24th annual Feast. Enjoy delicious Italian food and wonderful desserts (eat in/take-out available).  There are rides and games for children and adults. Try your luck at games of chance featuring hourly 50/50 raffles and a SUPER 50/50 which will be drawn on Saturday July 11th after the last concert. Super 50/50 tickets are $1.00 and you need not be present to win. Last year's lucky winner won $14,038.

Music Under the Stars

Bring your chairs for the music! All days Rain or Shine.

Nightly Concerts:

Wednesday - July 8th

7:00 p.m. – The Time Machine

9:00 p.m. – Mike DelGuidice & Big Shot – The Music of Billy Joel

Thursday - July 9th

7:00 p.m. – Night Fever: Tribute to the Bee Gees

9:00 p.m. – ABBAMANIA

Friday - July 10th

7:00 p.m. – The Happenings featuring Bob Miranda

9:00 p.m. – MJ – Invincible – A Tribute to Michael Jackson

Saturday - July 11th

7:00 p.m. – The Brooklyn Bridge Band